The inside story of lung in vitro models with Dr Megan Webster
We recently spoke with Dr Megan Webster, Principal Scientist and Head of Lung Development at Newcells about the latest trends in respiratory research and how Newcells' in vitro models of the lung can be useful for researchers in drug discovery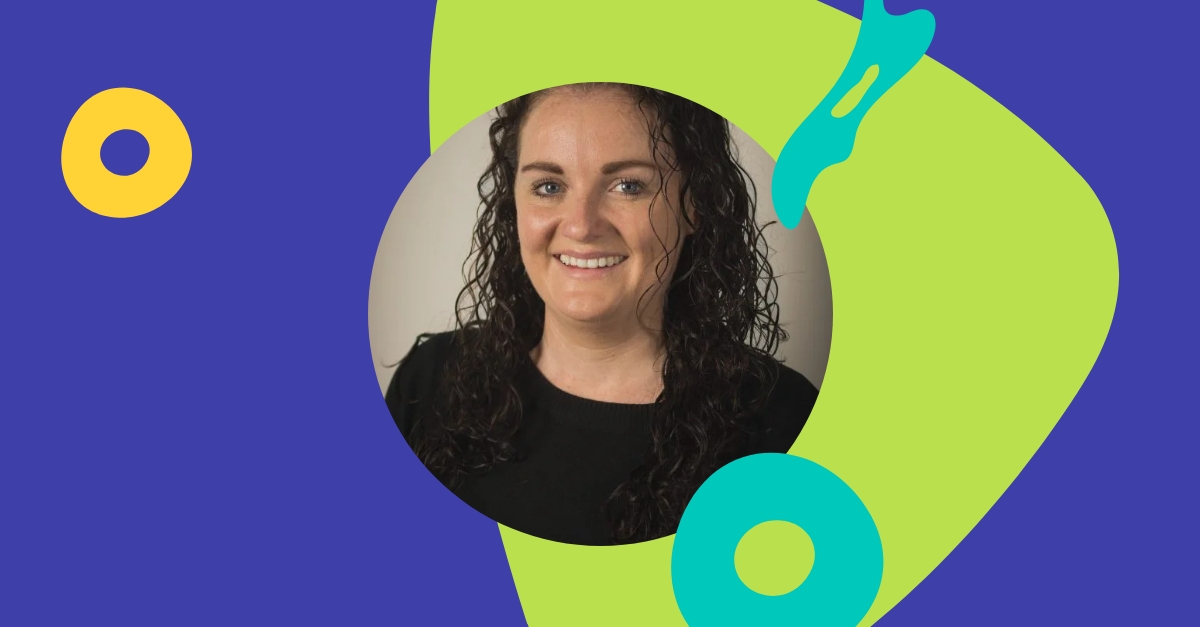 The lung team at Newcells Biotech have developed a Small Airway Epithelial Cell model and an FMT-assay, what are the possible applications of these models for lung research?
 Cellular lung-models have many potential applications, including basic research and the screening of drugs and therapeutic agents for the treatment of small airway disease and fibrosis. These models can also be used to study the mechanisms underlying these diseases to develop new therapeutic strategies or to study their potential cellular toxicity.
Why did you develop the Fibroblast-to-Myofibroblast Transition (FMT) assay and how do you think it will be useful for researchers?
 Fibroblast activation and the deposition of matrix proteins are hallmarks of fibrotic disease. The FMT-assay provides the ability to quantify these responses within short timeframes for clients developing anti-fibrotic compounds. Our automated cell imaging system allows us to run the assay at high throughput and rapidly screen a number of compounds in a cost-effective manner.
Commonalities in fibrotic diseases across other organ types gives the potential to expand this assay to investigate other mesenchymal cell types such as stellate cells from the liver or kidney fibroblasts.
 The Small Airway Epithelial Cell (SAEC) model has just launched. What do you think is the importance of this SAEC model and how will it be used in respiratory research?
 The SAEC ALI-culture is an interesting model as it moves away from simple cell lines or monoculture models to a model that more accurately recapitulates the in vivo environment and lung biology with multiple cell types present. A multi-cellular model allows you to look at the interaction between the different cell types, which is important when modelling disease. By culturing the cells under air-liquid interface conditions (ALI) using permeable support membranes allows study of the epithelial barrier which plays a key role in health and disease.
We are just beginning to understand the full potential of this model and are looking forward to working with our clients to design custom studies to fully exploit it's potential. So far, we have mostly focussed on assays relating to compound-induced toxicity and epithelial barrier function, as therapies such as antibody-drug conjugates are known to have off target effects in organs such as the lung.
Why do you work in respiratory research?
I became interested in respiratory research during my PhD a Newcastle University which looked at the effects of drug transporters and metabolising enzymes on the oral bioavailability of drug transporters in collaboration with AstraZeneca. I knew I wanted to work in drug discovery and became interested in cystic fibrosis so pursued my research interests through post-doctoral studies at the University of North Carolina, Chapel Hill. During my time in the USA, I built my knowledge on upper airway physiology, specifically looking at the therapeutic modulation of ion channel activity. I then transitioned to industry and accepted a position as a Scientist at Boehringer Ingelheim, Germany where I specialised in the development of in-vitro cell models recapitulating disease phenotypes to explore complex epithelial-fibroblast cross talk in relation to emerging therapeutic concepts.
I joined Newcells when they were expanding their offering from kidney and retina in-vitro models to the lung, a perfect fit with my experience and knowledge of lung disease. I am now leading a group of dedicated scientists developing in-vitro lung models which closely mimic the in-vivo environment, focusing on the development of disease models for the study of fibrosis and interstitial lung disease.
What do you find the most interesting in this field?
Respiratory research is a broad field, but you can apply your knowledge to a wide range of disease phenotypes and applications. For example, the knowledge and experience I have in lung fibrosis can be applied to different disorders and disease phenotypes as the mechanisms of action are overlapping. Furthermore, many factors affect the lung including pollution, smoking, ageing and other environmental issues, thus this research feels particularly pertinent in accelerating drug discovery.
What do you think is preventing progress of new therapies for respiratory diseases?
 Although the field is crowded with a lot of active research, very few compounds do make it to market. One of the biggest challenges is making sure that the models used for drug development accurately reflect the complexities of lung mechanics. The lungs are a complex organ with a variety of structures and functions, making it difficult to develop accurate models. Additionally, the models also need to be able to simulate lung function under a variety of physiological conditions, which can be challenging to achieve.
To really accelerate drug discovery, you need the best models available for your purpose. In some cases, a simple cell model is sufficient to understand which cell types are involved in different responses and mechanisms. At Newcells, we use the models as "building blocks", understanding the fundamentals of each model before we begin to develop more complex systems. It can be difficult to interpret results if the model is too complicated making it hard to draw conclusions. The need for more accurate in-vitro models is also exacerbated by the fact that in-vivo animal models do not accurately reflect human disease.
So, what's next for Newcells' in vitro lung models?
Now that we have lung fibroblasts and a small airway model and understand how they work individually, the next step is to combine them in a co-culture system to allow studies looking at intercellular cross-talk, in the concept of both health and disease. We would also like to make the models even more relevant to pathologies, if possible, by using patient donors or stimuli that are characteristic of disease.
If you want to arrange a meeting with our scientific experts then get in touch today
Contact us
Don't miss out on our latest innovations: follow us on Linkedin