NB staff supports Motor Neurone Disease Charity
Newcells Scientist Will Atkin raised a total of £500 for Rob Burrow Centre for MND which was matched with £500 from the company.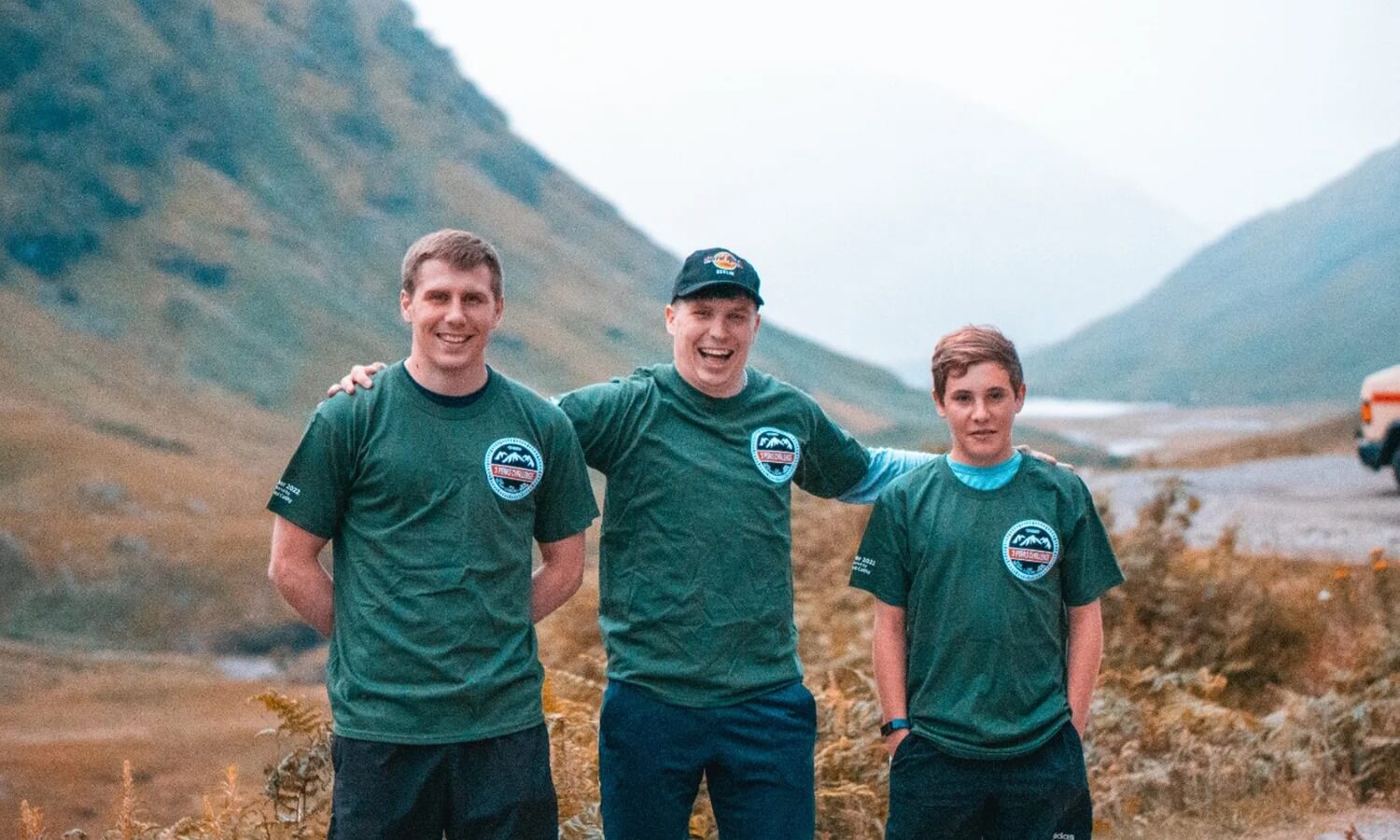 Having become engaged (now married!) in the summer of 2021, Will's thoughts turned to arrangements for his stag party. Rather than take the traditional route Will hatched a plan to achieve an ambition to complete the National 3 Peaks Challenge and combine this with support for an athlete diagnosed with MND who played rugby. As a life-long rugby player this had particular relevance for Will.
The Rob Burrow Centre for MND is an appeal set up to raise £5m to build a new centre at Leeds Hospital that will be a hub of innovation, education and excellence for MND in the region, bringing together holistic patient-centred care and excellent nursing standards in a purpose-built environment.
Rob Burrow MBE, a former Leeds Rhinos scrum-half, was diagnosed with motor neurone disease in December 2019, just two years after ending his playing career. Will was inspired and moved by Rob's story having grown up watching him play in Leeds.
The National 3 Peaks Challenge involves climbing the three highest peaks of Scotland, England and Wales – Ben Nevis, Scafell Pike and Snowdon – within 24 hours. This includes walking over 30 km with a total ascent of over 3000m and driving between each mountain.
Will and the two best men for his wedding (his two brothers) with the support of two friends as designated drivers set of to Fort William to conquer the first mountain, Ben Nevis the highest point in the UK.  With the weather set fair this first challenge was despatched in  four hours, but then the real challenge began as Will described:
"A six hour drive from Ben Nevis and a change in the weather dampened our spirits. Scafell Pike (the highest point in England) was wet, windy and altogether unpleasant. Me and my elder brother were on the point of giving up, but the spurred on by the fitter younger sibling we managed to get up and down in under three hours. We then set off for Snowdon.  The weather still had a last laugh, forcing us to crawl the last metres to the summit of the Welsh mountain against a ferocious wind".
In end the Will triumphed and completed the challenge in a 22hrs and 33 minutes.
Mike Nicholds, CEO of Newcells commented:
"Will and his brothers completed a fantastic challenge, forgoing the normal stag party celebrations, to push themselves for a great charitable cause and I am sure to create some lasting memories.  Newcells is proud to support them and the Rob Burrow Centre for MND appeal
Motor neurone disease is a devastating life limiting disease with no current cures.  The search for new therapies will benefit from improved in vitro models. Stem cell technology, like that used routinely by Newcells, has been applied by other groups to produce motor neurons which are the key cell type affected. Building these cells into a complex model of the disease will help the search for new drugs to benefit the 2 in 100,000 in the population that develop this rare disease."
Don't miss out on our latest innovations: follow us on Linkedin
Published
24th November, 2022