The inside story of the development of Newcells' MPS flow model: Scientific chat with Dr Colin Brown
We interviewed our Chief Innovation Officer, Dr Colin Brown about how he developed Newcells' alternative MPS flow system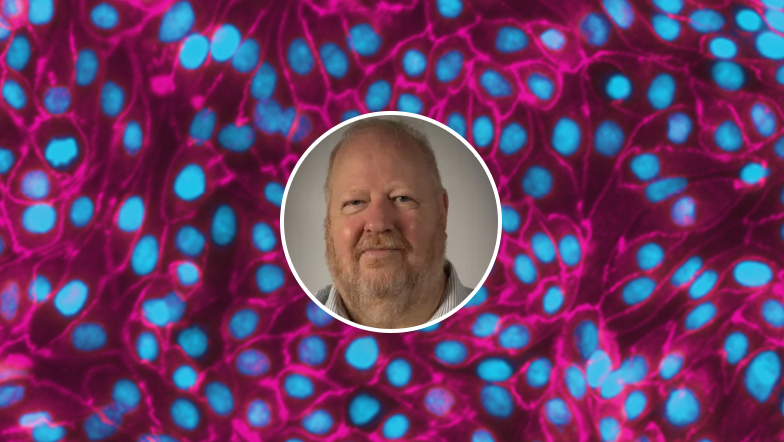 When did you start thinking about incorporating flow into static kidney models?
I have been working with static kidney models for over 30 years and started to think about applying flow to our system 10 years ago in 2013. At the time, I started to try to design devices and made a few prototypes. Those original prototypes were essentially perfusion chambers made of silicone. We quickly realised that these were too complicated and fiddly due to the tubing required to connect several chambers together.
We then started thinking about Transwell™ designs and trying to develop a Transwell™ flow chamber. This design was also very difficult to make and again extremely complicated. When I moved to Newcells in 2018, there was a movement to incorporate flow to improve in vitro models, with many companies developing new systems such as for example one with air flow on an airway model. These models have their limitations as they tend to be low throughput and only a small number of cells can be seeded. I wanted to address these limitations, so I proactively tried to develop a system which was simple to use but also allowed high throughput. Ultimately, the Transwell™ offered the best solution.
I then began to develop ideas in my own head about a system that would easily incorporate Transwells™. Newcells then recruited a bioengineer, Francesca Pisapia, to take these ideas and generate 3D drawings and complete computational dynamics studies. Furthermore, 3D printing allowed the possibility to actually produce these designs. We then began to print 24-well and 96-well Transwell™ plate holders incorporating microchannels to allow fluidic flow to be applied easily on a rocking device.
What is the main advantage of Newcells' MPS flow model?
It is high throughput with a relatively large surface area so we seed a lot of cells. This enables you to do many measurements and increase the sensitivity of many other MPS models and organ-on-chip systems. The simplicity of the model is also appealing, you can take a standard Transwell™ and place it on our flow plate. We have started by launching the system with our proximal tubule cell model for the kidney, but we could apply the technology to any other cell-based model.
Are you satisfied with the result?
Yes, very much. We have some really nice data and I believe it is an excellent system. Since we showed our design at the MPS summit last year, there has been a lot of interest from pharmaceutical companies and from well-known consortia. The model boasts a large surface area with approximately 1 million cells per well (compared to 15,000 – 20,000 cells for other competitor MPS systems). This allows the measurement of transport by LCMS, analysis of renal damage biomarkers or microRNAs and even quantify exosomes.
Why do you think the results are so interesting?  
The quality of our cells really sets us apart. We are using primary, well-qualified, freshly isolated kidney proximal tubule cells thanks to our excellent supply of kidney tissue.
Do you have a competitive edge over other MPS systems?
Most suppliers understand the limitation of using immortalised cell lines or frozen primary cells in their system as they lack physiological relevance due to low expression of key rental transporters. Our model addresses this limitation but also increases our competitive edge by offering our system at higher throughput.
What are you going to do next with this high throughput flow system?
We can seed any adherent cell types to Transwells™ and apply to the system. For example, endothelial cells, hepatocytes, podocytes and small airway cells. If anyone has a cell model that they would like to try, then please get in touch with us.
If you want to arrange a meeting with our scientific experts then get in touch today
Contact
Don't miss out on our latest innovations: follow us on Linkedin
Published
13th April, 2023