Looking forward: A year in review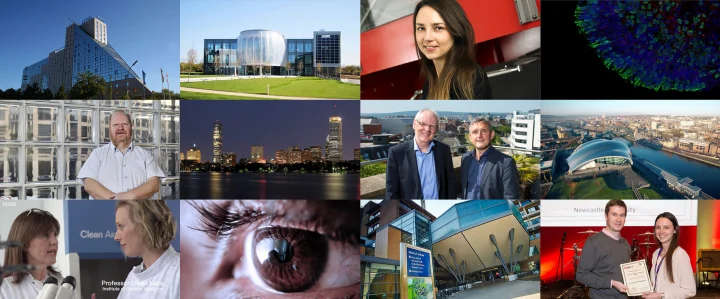 2018 has been a significant year for Newcells Biotech. We have secured substantial investment, launched new, ground-breaking products, attended global events and expanded our every growing team.  
Here are some of our defining moments from the past 12 months:  
Investment
This July, Newcells Biotech secured a £2 million investment from NVM Private Equity and Northstar Ventures to support the company's ambitious growth plans. Plans to fully launch new cell-based assays for pre-clinical drug discovery and development are already in full swing with more launches set to take place in 2019. 
Read more about the investment here. 
Big Moments
This year has seen the Newcells team grow in order to support new discovery areas and products. In September, leading Drug Transport and Drug Toxicity Expert, Dr Colin Brown joined the Newcells Biotech team as Director of ADMET Technology, putting Newcells Biotech at the forefront of pre-clinical disease modelling, pharmacokinetics and drug safety evaluation. In response to growing demand for our kidney assay platform we recruited Keith Pye to the team as well as investing in the laboratory infrastructure to increase capacity. With Joanne Tull joining the administration team we are ensuring we can be responsive to our customers, suppliers and partners. 
In addition to team expansion, Newcells Biotech was also happy to announce that our Innovation Manager, Dr Chichagova was awarded this year's British Toxicology Society Congress 2018 IVTS Poster Prize, for her work in human retina models.   
Product Launches
2018 saw the expansion of our innovative product and service offering, at Newcells Biotech; we expanded the species covered by A-Proximate (Renal proximal-tubule-cell-monolayer-assay) to include two new pre-clinical species, and we worked with a number of early adopting customers on A-Retineye the hiPSC derived retinal organoid. We will be presenting extensive validation data on these assays in 2019 that demonstrate their ability to predict drug safety and efficacy. 
Congress 
Knowledge sharing is an essential part of drug discovery. Newcells Biotech are continuously seeking innovation and as such make a conscious effort to attend key international industry events. These opportunities give the team not only the ability to learn but to share our advanced technology with the industry.  
Some of the congresses and events we attended this year includes: 
– British Toxicological Society Annual Congress 2018 (Gateshead, UK) 
– 17th Annual World Preclinical Congress (Boston, MA) 
– North American Meeting (Montréal, Canada) 
– The International Congress on In Vitro Toxicology (Berlin) 
– Trade Mission (Boston, MA)  
Looking Forward? 
2019 will be another exciting 12 months for Newcells Biotech as we launch new products and services including assays to assess skin metabolism. We will continue to invest in innovation to drive our pipeline of new assay launches over the next 3 years. With have made significant progress already in hiPSC derived lung organoids and will be expanding our work in disease models of the retina. Key to our success is the expertise and commitment of our team and we look forward to working with the new recruits that will be joining us to expand our capability in electrophysiology and business development.
Don't miss out on our latest innovations: follow us on Linkedin
Published
20th December, 2018
Categories
Company News
Update