Thought Leadership Workshop hosted by NB: Emerging in vitro technologies for gene therapy applications
Gene therapy has come of age after three decades of efforts in research and development and the approval of several gene therapy products by the US Food and Drug Agency (FDA) over the last 5 years.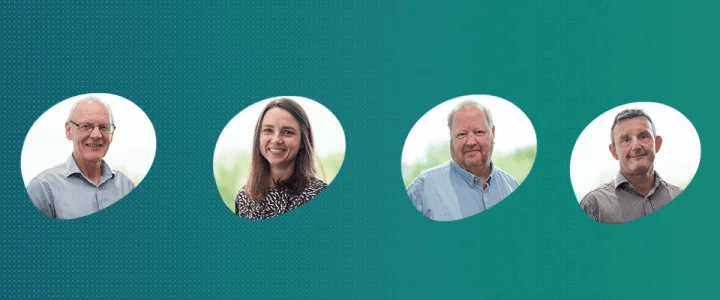 These include the first oligonucleotide-based therapies (Spinraza, Exondys, Vyondys), in vivo gene therapies (Luxturna and Zolgensma) and the first cell therapies (Kymriah, Yescarta, Tescartus). Such novel therapeutics treat disorders varying from neuromuscular diseases to blindness and cancers and pave the way for new treatments for many more indications. However, there are still many hurdles to be overcome for these therapies to become widely accessible and new tools are needed to accelerate their preclinical and clinical development. Gene therapy developers are looking for new in vitro models to be able to reliably assess efficacy and to predict in vivo outcomes more accurately.
To find out about new emerging in vitro technologies for gene therapy, join the Thought Leadership Workshop hosted by Newcells Biotech.
This event is open to all scientists & gene therapy developers on the East Coast of the US and worldwide and is supported by the UK Department of International Trade (DIT).
Our Team will be talking about the emerging in vitro technologies in gene therapy on 08th September 2021 9 am EST. (2 pm BST).
Newcells Biotech's scientific team will be at hand to answer your questions. Drs Mike Nicholds, Colin Brown and Valeria Chichagova, and Professor Lyle Armstrong, will share the latest developments in the field:
The importance of evaluating kidney safety of oligonucleotide therapeutics: Dr Colin Brown will be presenting exciting results of oligonucleotide-based therapies using Newcells Biotech in vitro kidney model, aPROXIMATE™, the most advanced near-physiological human kidney proximal tubule model available. aPROXIMATE™ has been fully validated; it fulfils the major requirements for drug safety evaluations and provides robust data in line with EMA and FDA guidance to support regulatory submissions.
iPSC-derived models to evaluate viral infections and efficacy of viral vectors: Dr Valeria Chichagova and Prof. Lyle Armstrong will discuss the latest development of iPSC-derived in vitro models of human retina, lung and liver and show how they can support preclinical and clinical programmes in gene therapy. The retinal organoids, for example, have enabled the demonstration of how different gene therapy AAV vectors transduce key retinal cell types with varying efficiencies.
Don't miss out on our latest innovations: follow us on Linkedin
Published
18th August, 2021
Categories
Company News
Update