Q&A with Dr Carolina Gandara, Head of retina assay development
What is your current role at Newcells Biotech?
My main role is to lead internal and external projects, as well as manage a team of scientists within the retina platform, developing products, assays & services. As a study director for retina service projects, I meet with clients to plan and design bespoke studies to fit the client's needs.
Many of our customers have never worked with retinal organoids before, so we help them formulate their questions, giving expert advice on how to use our model and we recommend the best assays to answer their query. Another aspect of my role is to work with the executive team contributing towards the company's strategy in terms of R&D, service projects and quality management system (QMS).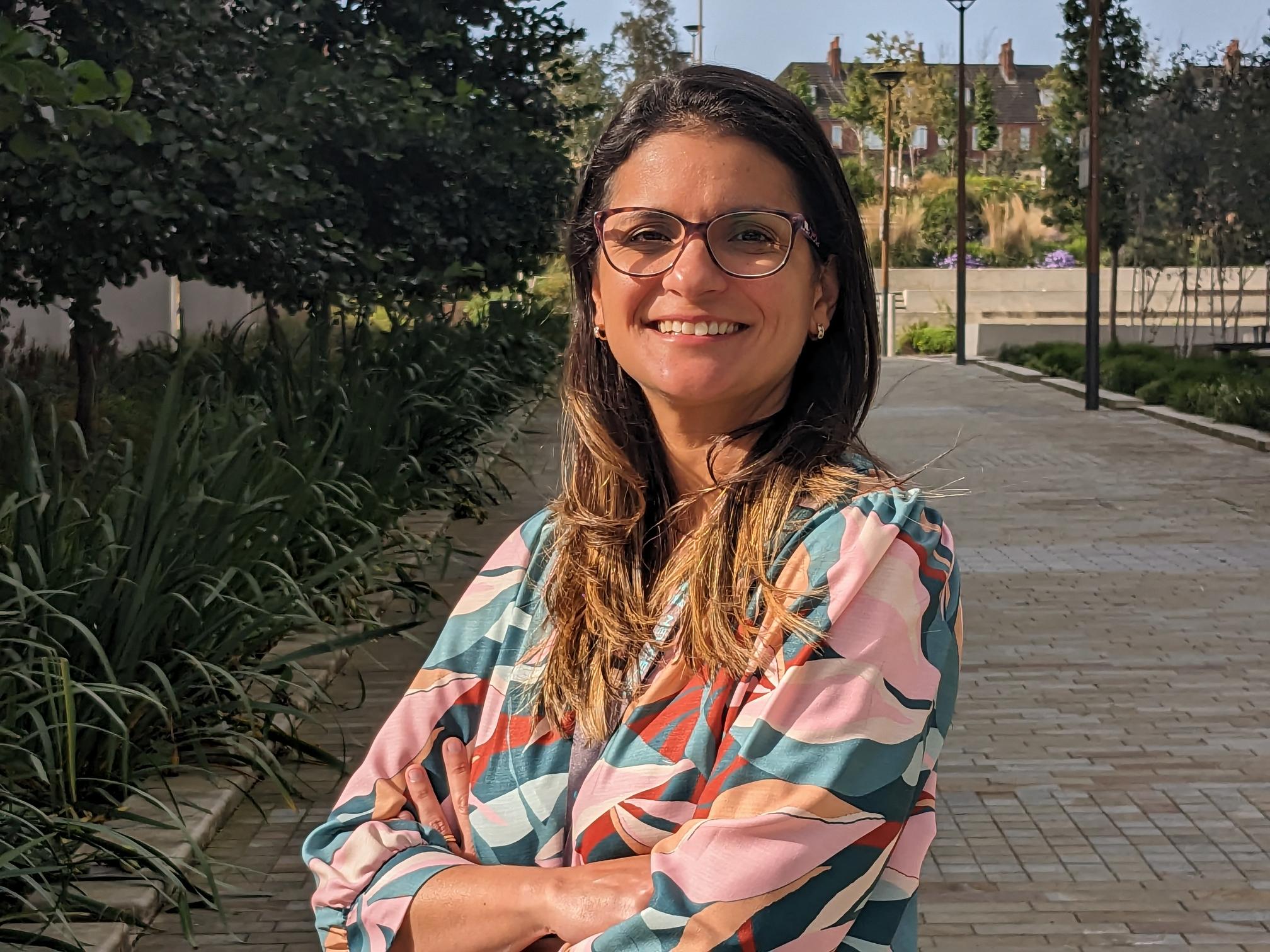 Tell us a bit more about your background and what brought you to Newcells.
My background is in molecular and cell biology, which has led me to work in a range of different fields. During my post-doc in neurosciences at Newcastle University, I was working on the development of a gene therapy as a novel treatment for epilepsy using optogenetics, a method that uses light to stimulate cells to modulate molecular events. I have been able to apply this knowledge and that gained from previous projects in my career to my work at Newcells which involves the study of light-responsive cells (photoreceptors) in the retina and the screening of gene therapies. Overall, the opportunity to develop new in vitro models and assays to accelerate drug discovery is what attracted me to Newcells.
What is the most important element when designing and running a client project?  
For me, it is crucial to understand what their overall goal of the project is and what research questions the clients have. To design a meaningful study, it is also important for me to review any preliminary data that they may have, especially when the client wishes to compare our data with animal studies to understand the differences between the two models. As we are working with human cells, efficacy can be different, and we need to anticipate possible differences when designing a study.
It is also important to understand their expectations in term of the length of the project. For example, if the plan is to generate data for an Investigational New Drug (IND) application, then time is of essence and speed of delivery is a key aspect of the project.
What do the clients say about the data you provide?
I recently received feedback from a client who said that "our work was very precise, the data we provided was very thorough and that we paid great attention to detail".  At Newcells, we scrutinise and question every bit of data. We try to understand the biology behind each result, especially if we see something unexpected. We are also transparent about the data we generate and will only draw conclusions from data that we are confident about. I believe we score high on quality, and this is a result of the standards we have set across the company.
What is the data you supply used for?
The data we supply is often part of drug development programmes which when taken forward will also form part of FDA applications.  On some occasions, our models are used before preclinical animal studies to refine the number of leads.  On other occasions, animal studies have already been performed and the aim is to validate the results in complex in vitro models of human tissue. Overall, the data we supply gives further confidence for decision making and reduces the risks in drug discovery.
What are you working on now?
We have a range of ongoing R&D programmes. One of the aspects we are working on is to make our assays more efficient and increase throughput with the aim to upscale without compromising on quality.  We are also developing new assays to be able to interrogate our models even further.
In parallel, we are also planning to increase the complexity of our models by, for example, introducing an immune cell component or/and vascularization. We have also been working on numerous projects using retinal disease lines, characterising and validating them as disease models. Our goal here is to be able to offer our expertise and services on complex in vitro models of retinal diseases.
Don't miss out on our latest innovations: follow us on Linkedin
Published
9th October, 2023