Dr Chichagova awarded best In Vitro Toxicology Society poster
This year's British Toxicology Society Congress 2018 saw the IVTS Poster Prize awarded to our own Dr Valeria Chichagova, for her work in human retina models.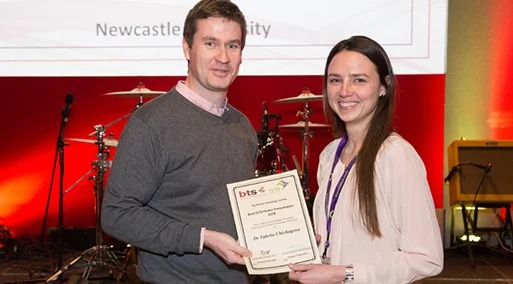 Using statistical modelling, Dr Chichagova was able to improve the differentiation outcome of human induced pluripotent stem cells to retinal organoids, which were subsequently successfully tested with a toxicologically relevant test compound.  
As part of the prize for winning Best IVTS Poster Presentation, Dr Chichagova has been invited to present at the next In Vitro Toxicology Society event. 
Don't miss out on our latest innovations: follow us on Linkedin
Categories
Company News
Update