Newcells Biotech acquires IP for retinal organoids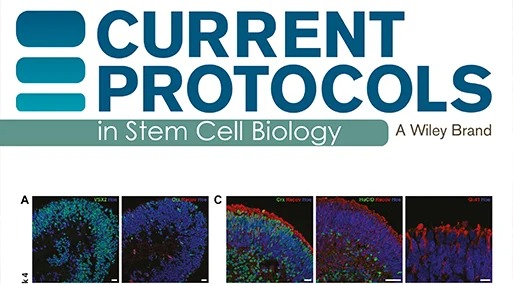 Newcells Biotech  is pleased to announce the acquisition of intellectual property pertaining to the methodology for the differentiation of three-dimensional retinal organoids from human induced pluripotent stem cells (hiPSCs) from Newcastle University. 
The acquired technology will add to the growing portfolio of proprietary technologies that Newcells is applying to its platform for retinal organoid production and assays. Retinal organoids derived from hiPSCs have applications in safety evaluation and efficacy studies for new therapeutics where currently there is no alternative to in vivo animal studies. 
Newcells is building on its core technology in iPSC differentiation to generate 3-D models of the retina, lung and liver as well as expanding the functionality of its existing model of the kidney proximal tubule epithelium. 
"This patented technology will strengthen our platform for producing retinal organoids reproducibly and at scale. For over two years we have invested in developing and validating organoids so that they are able to generate data to support investigative toxicology decisions. Additionally, we can use the power of iPSCs to generate disease models for efficacy studies" said Dr Mike Nicholds, CEO. 
Professor Lyle Armstrong, CSO of Newcells Biotech who is also professor of Cellular Reprogramming at Newcastle University said: "Our focus is to produce validated assays incorporating the best biology to improve the predictive ability in vitro to in vivo. Our cumulative experience with retinal organoids from our academic collaborators and within Newcells spans more than 10 years. Over this time, we have addressed a number of the issues associated with variability of differentiation between iPSC cell lines and the impact of protocols. The acquired IP will significantly enhance our ability to produce organoids for healthy and disease iPSC clones."  
"Newcastle University and Newcells have a longstanding collaboration in a number of areas including research on iPSCs and retinal organoids. Working with Newcells, I am confident that the ambition and investment in the area of retinal organoid technology means the company is well-positioned to successfully commercialise this IP. This offers pharmaceutical companies the opportunity to generate new therapeutics as well as reducing the use of animals in drug developmen
Don't miss out on our latest innovations: follow us on Linkedin
Published
22nd October, 2019
Categories
Company News
Products
Retina