NB win Phase II of CRACK IT Challenge 29: ImmuLiver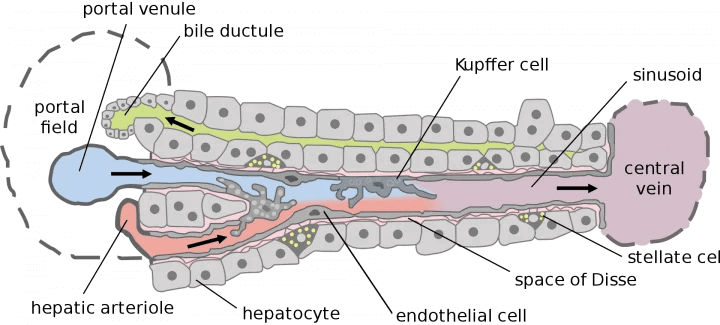 Newcells Biotech are excited to announce that they are Phase II contract winners of the NC3Rs-funded CRACK IT Challenge (named ImmuLiver). They have been awarded a further funding to continue development of their human induced pluripotent stem cell (hiPSC) model of the human liver that is metabolically and immunologically competent for the routine assessment of Yellow Fever vaccine attenuation.
Current in vitro liver models lack immune competency. A functional liver model that can accurately recreate the complexity of the organ is needed to assess viscerotropism (the tendency to attack or affect the viscera) and reduce the use of animals in the testing of new vaccine products.
"We are creating a user-friendly, in vitro human liver sinusoid system, that will respond to Yellow Fever virus infection similarly to in vivo liver, and that can be introduced easily into the viral containment systems used during manufacture and quality control." Said Dr Mike Nicholds, CEO "This third award from NC3Rs demonstrates our ongoing commitment to designing innovative assays to replace the use of animals in drug development."
Newcells' sinusoid model will be constructed entirely from liver cell types generated from hepatocytes and endothelial cells, in addition to those cells of the immune system typically resident in or invading the liver during viral infection. The hiPSC-based model will allow the monitoring of response to Yellow Fever virus and assessment of how the infection alters the metabolic performance of the liver sinusoid.
Dr Cathy Vickers, Head of Innovation at the NC3Rs: "The NC3Rs is delighted to support this important Challenge that has the potential, when combined with other in vitro methods, to replace the use of non-human primates in the evaluation of Yellow Fever Virus vaccines. We look forward to collaborating closely with Newcells Biotech and the Challenge Sponsor Sanofi Pasteur".
1https://crackit.org.uk/challenge-29-immuliver-0
2https://www.who.int/news-room/fact-sheets/detail/yellow-fever
Don't miss out on our latest innovations: follow us on Linkedin
Published
16th December, 2019