If you would like to catch the highlights from the MPS summit in Berlin, Germany, read the summary by Dr Panagiota Adamou, our Field Application Scientist and Francesca Pisapia our leading bioengineer and the scientist behind our unique MPS Flow model.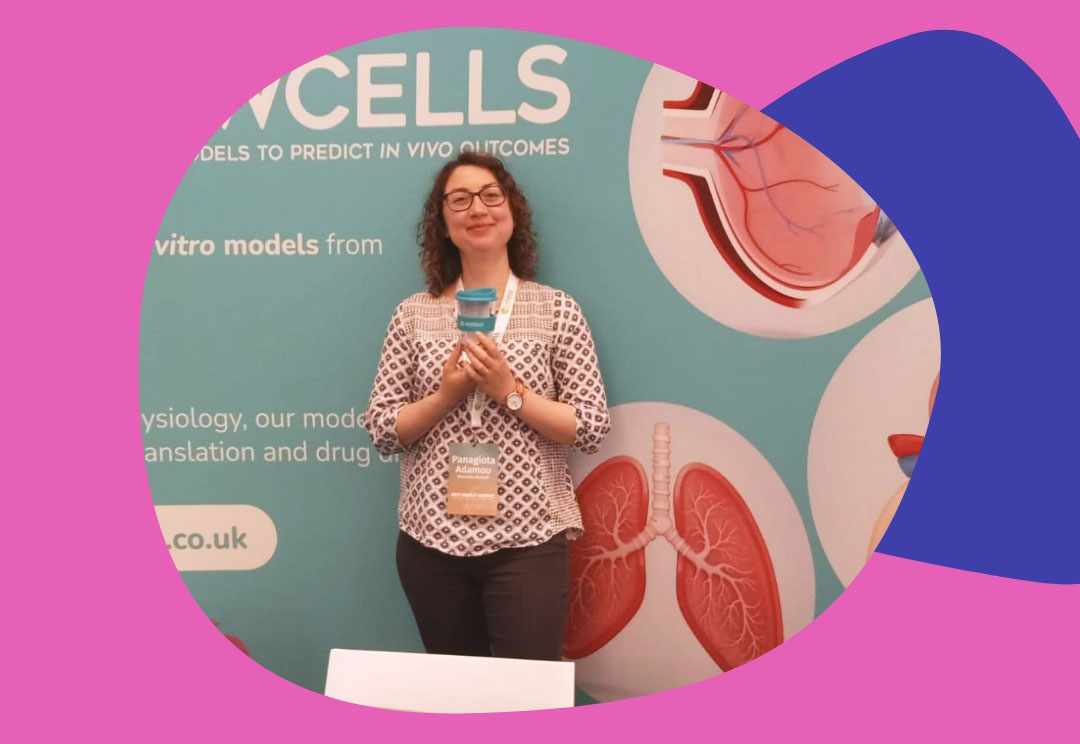 About the conference: MPS summit
The MPS summit is a small but buzzing conference, where scientists from the pharma industry, academia and microchip manufacturers gather to discuss the latest advances in microphysiological systems (MPS).  It was only the second edition of this conference but compared to last year it has doubled in size, showing the high level of interest in this fast-moving field.
About the topics 
The conference covered a wide range of scientific topics including new microfluidics chips and a wide range of applications where microfluidic systems have been used including for skin models, brain and the brain blood barrier, liver, lung, gut, retina and even cancer models.
Compared to our MPS systems. chip-based systems are small scale as they comprise a very small number of cells. Our model is much bigger in scale in comparison as we use 24 or 96 transwell® inserts to grow the cells. (Link)
Poster presentations 
The poster sessions were well attended and there was a lot of interest for our poster entitled "Development of highly -differentiated human primary proximal tubule MPS model (aProximate MPS ™ Flow)" (Download the poster here), asking how our innovative MPS flow plate compares with classical microfluidics chips(Link)
About the exhibition: Newcells booth 
Many scientist came to talk to us at the booth with steady traffic throughout the 3 and a half days. They asked us about our unique in vitro models, especially our use of freshly isolated, low passage primary human proximal tubule cells. (Link). Compared to immortalised cells that many other chip suppliers use, our cells express  high levels of kidney transporters.
We also enjoyed the networking events which were a great opportunity to have more conversations with like-minded scientists.
About the location: Berlin
Berlin is a great location for a conference and easy to reach. The conference was located in the business district, but in the evening we had time to explore the buzzing city centre and historical parts such as the Reichstag and its glass dome, Brandenburg Gate, the Gendarmenmarkt, the kurfurstendam and the Berlin Wall memorial.
Don't miss out on our latest innovations: follow us on Linkedin
Published
28th July, 2023