Successful EU initiative adds a new 3D lung airway model to NB's portfolio for drug safety testing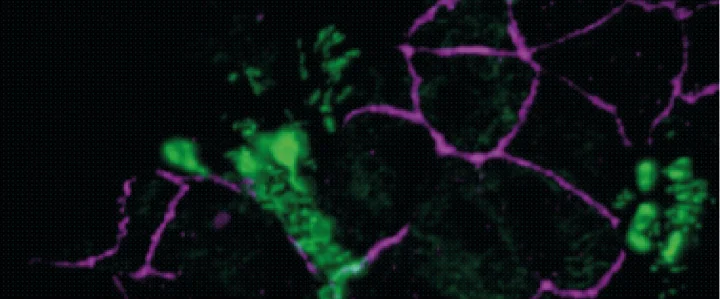 Newcells Biotech is collaborating with industry leaders and expert academics in a European-wide interdisciplinary initiative to develop animal-free methods for drug safety evaluations. The initiative (the EU funded in3 project) is driven by European policies and regulations and the Three Rs principles (Replacement, Reduction and Refinement of animal use in science), and backed by the European Society of Toxicology. The goal of the in3 initiative is to bring new medicines to patients safely while reducing the use of animals in experimentation. As part of this consortium, Newcells Biotech has developed a new functional in vitro model of the human upper respiratory tract.
Drug safety evaluation has traditionally been performed in two-dimensional (2D) in vitro systems and animal models to understand lung physiology and mechanisms of pathogenesis. Technological advances including iPSC-derived in vitro models now reproduce the three-dimensional (3D) structure of the human lung tissue, providing the closest replica of the organ microenvironment and cell-to-cell communication.
Such robust and reliable functional iPSC-derived models of the lung airway are needed to provide a continuous and reproducible source of high-quality material for drug safety evaluations in order to reduce animal testing. These in vitro models can also be used in the evaluation of lung damage by air pollutants or cigarette smoke nanoparticles where epidemiological and animal models fail to provide sufficient mechanistic insights.
Newcells Biotech's iPSC-derived 3D model of the upper respiratory tract closely recapitulates the human upper airway with a structured pseudostratified epithelium including a mucus layer on the apical side and an air-liquid interface. The model contains functional basal cells, displaying the characteristic tight junctions, goblet cells, club cells and beating ciliated cells, evidenced by gene and metabolic enzyme expression data. Such a functional upper airway model with an air liquid interface allows for novel drug safety validation, the investigation of patient-specific drug effects (pharmacogenomics) as well as modelling of respiratory genetic diseases such as cystic fibrosis and respiratory infections.
Furthermore, as part of a collaboration with Liverpool School of Tropical Medicine, the model was used to support the scientific advances during the coronavirus pandemic. Our scientists were able to mimic SARS-CoV-2 infection and replication, as well as the cytokine release in this novel iPSC-derived in vitro upper airway model.
Newcells Biotech's iPSC-derived human upper airway model is the most well-characterised near physiological in vitro model available to evaluate drug safety, test efficacy of new medicines and model respiratory diseases and respiratory infections. This successful collaboration with EU researchers adds a new model to Newcells Biotech's portfolio for drug safety testing.
Newcells biotech offers a high quality and reliable service for assessment of customer compounds carried out by our experienced scientists. Our service includes the design, development and completion of study protocols in our UK laboratories, working closely with our customers to define a tailored study design that best delivers the data that they require.
Interested in our iPSC-derived airway model?
For further details, watch our webinar "A human iPSC-derived model of SARS-CoV-2 infection and pathogenesis in the lung" here.
We'll also be publishing this work soon – contact us to join our mailing list to be the first to gain information about the development and verification of our airway model.
Don't miss out on our latest innovations: follow us on Linkedin
Published
30th March, 2021