Global scientific expertise built into every NB product & service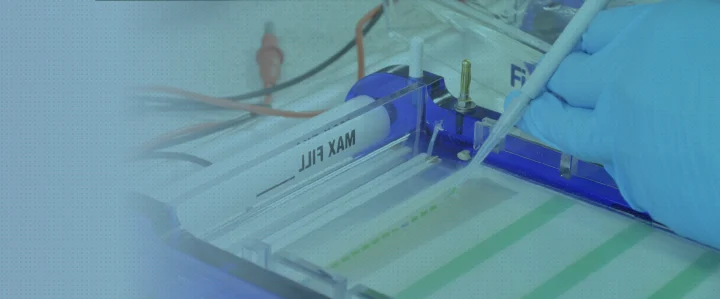 At Newcells Biotech, we build our Industry leading scientific expertise and technical excellence into all the products and services we offer to our customers, delivering innovative solutions for drug development. Newcells' flagship product, aProximate™, is the most advanced high-throughput, most physiologically relevant and fully validated in vitro human kidney model available. Developed under the leadership of Chief Innovation Officer/Head of ADMET Technology and global key opinion leader in drug transport and drug safety, Dr Colin Brown, aProximate™ has recently been used in a drug safety evaluation study in collaboration with Takeda Pharmaceuticals. Drug induced organ injury is one of the most frequently cited reasons as to why drugs fail in the clinic, with drug induced kidney injury (DIKI) accounting for approximately 5-9% of drug attrition during the drug discovery process. Existing animal models provide high specificity for renal safety profiles but display low sensitivity, usually requiring additional in vitro studies to prevent drug attrition and improve the prediction of drug safety profiles. aProximate™ is the only commercially available model which fulfils the two major requirements for renal safety predictions: it expresses all the renal transporters involved in drug handling in the proximal tubule epithelium (including Megalin and Cubulin, which are often absent in other in vitro models), and allows the detection of kidney specific biomarkers of injury.The ability to detect kidney injury-specific biomarkers in a proximal tubule epithelial cells (PTECs) model is a significant improvement compared to the detection of serum biomarkers, which too often lacks sensistivity. As a result, industry experts and regulatory agencies recommend the use of kidney specific biomarkers instead of traditional serum biomarkers. We therefore expect the wider adoption of fully validated human in vitro models, able to detect such kidney specific biomarkers in response to injury, such as aProximate™.These models complement existing in vivo models and support more accurate predictions of drug safety profiles as shown in the collaborative study between Takeda Pharmaceutical International Co. and Newcells Biotech (https://doi.org/10.1016/j.tox.2020.152535).In this study, Dr Matt Wagoner, Dr. Colin Brown and their teams validated aProximate™ by evaluating a set of 36 known drugs and 9 of Takeda's internal candidate compounds demonstrating :
• Newcells' aProximate™ model is the most physiologically relevant tool to evaluate renal drug safety during drug discovery and development.
• aProximate™ is fully validated for drug safety evaluation using FDA qualified kidney specific biomarkers for proximal tubule injury.With the industry leading scientific expertise and insight of Dr. Colin Brown involved in our client's study design and analysis, Newcells Biotech offers much more than a high quality and reliable service. The quality of our scientific team and depth of understanding it brings is at the core of our products and services, with our study protocols prepared in partnership with our customers to tailor the study design and delivery to their needs as an integral part of your team.
Best in class in vitro models to accurately predict in vivo outcomes.
Interested in our aProximate™ model?
For further details, watch our webinar "Reducing compound attrition by predicting renal tubular toxicity with in vitro PTEC models" here.
We have published this work – join our mailing list to get the PDF.
Don't miss out on our latest innovations: follow us on Linkedin