Retinal Organoids for Drug Discovery
Development of new therapeutics for retinal diseases have encountered challenges but the availability of improved in vitro models for preclinical testing are accelerating their route to market.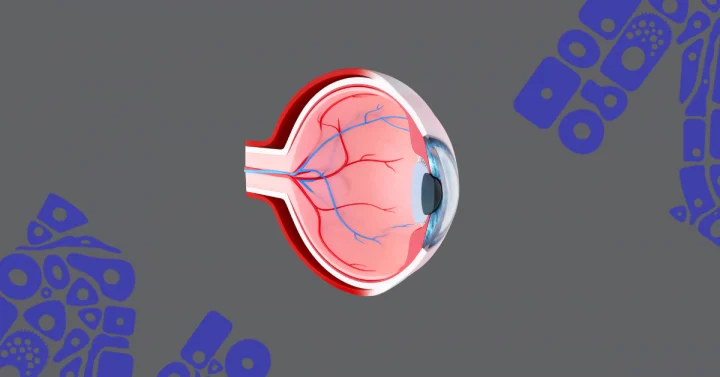 Retinal diseases have been at the forefront of gene and cell therapy over the last 30 years with conditions such as macular degeneration and Stargardt disease likely to be treatable soon. These developments are going to be potentiated using innovative, robust, in vitro models during lead identification and lead optimisation.
Retinal organoids are an example of in vitro models that recapitulate early retinogenesis and display functional properties of the human retina, such as photoreceptor response to light. Careful selection of in vitro retinal models is crucial to predict clinical outcomes, especially as the ocular anatomy varies between species and does not always resemble the human organ. Human iPSC-derived retinal organoids are the best-suited in vitro models to test new ocular therapeutics, but as with most iPSC models, challenges such as batch-to-batch variability, upscale of cultures for screening and cell immaturity, had up to now, limited their use in preclinical testing.
Very few groups have managed to solve these challenges, but Newcells Biotech is one of them. Our retina platform enables moreaccurate predictions of in vivo outcomes for efficacy and/or toxicity evaluation of compounds in the retina. We produce regular batches of human iPSC-derived retinal organoids; the process is also highly reproducible when scaled-up.
The retinal organoids are composed of all the relevant cell types of the neuronal retina, including photoreceptors, bipolar cells, retinal ganglion cells, horizontal cells and amacrine cells. The formation and appearance of these cell types within the organoid mimics in vivo retinal development as shown by the expression of cell-type specific markers. More importantly, they display relevant functional characteristics such as response to light and response to known toxins.  Furthermore, gene and protein expression profiles of different batches of human retinal organoids show spatial and temporal consistency in cell type development demonstrating high reproducibility during production of these human retinal organoids.
Given our robust production process, retinal organoids can be generated from healthy donors, patient samples and preclinical species such as non-human primates (NHP). In addition to the retinal organoids, we can also produce iPSC-derived retinal pigmented epithelium derived from the same donor or patient.
Our scientific team will be presenting data on up-scale production of human retinal organoids at the Association of Research for Vision and Ophthalmology (ARVO) 2022 Annual Meeting in Denver, Colorado, 1- 4 May 2022.
Interested in our iPSC-derived retinal organoids? 
The retinoids are available for purchase. We also offer a fee for service for the assessment of your compounds, which is carried out by our team of experienced scientists. Our service includes the design, development, and completion of study protocols in our UK laboratories, working closely with our iPSC expert, Dr Gándara to design a tailored study design that best delivers the data required.
Don't miss out on our latest innovations: follow us on Linkedin
Published
28th April, 2022
Categories
Products
Retina